Suntech Group AB build custom designed solar simulators and surroundings where people can recover, revitalize and feel good.
The solar experience with light and heat improves well-being and promotes relaxation and new energy.


comments by visitors in sun enviroments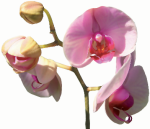 "– A favorite place for me is the spa facility at the bathing house in Skövde where I live. There is a simulated tropical beach. I ask myself if I want to Bali, Mauritius or the Caribbean. Then the wind, i.e. the fans, starts to blow, and the sun, i.e. the lights, starts to shine. Wonderfully!"


Besökare på Spa-anläggning.